Choosing a health insurance broker is an important step in implementing a new health insurance plan for your workforce. Having access to an expert who can help you choose a plan that's right for your company and deploy it across the organization can be an enormous benefit for small businesses that might not have that expertise in house.
But while there are many health insurance brokers in the marketplace, choosing the one who will be the best fit for you and your business is easier said than done. Before you sign up with an agent, you'll want to get a better picture of who this person is and how their service works.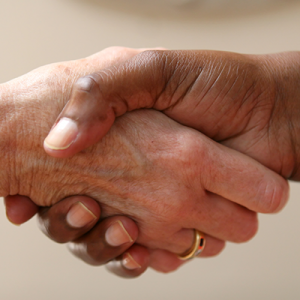 Here are five key questions you should ask any prospective insurance broker so you can understand how they'll address the potential issues that could arise for your organization.
Are you independent or company-specific? It's important to know if you'll be working with an independent broker or one employed by a specific provider. This will directly affect the health insurance options you have to choose from.
What are your fees? Insurance brokers typically earn commissions from the health plan on their transactions, and it's important to understand how these work. Ask them, for example, if there will be any separate fees added to the premium that you will need to pay.
What services will my company receive? Be sure to get a clear picture of what's included in the scope of services provided by the prospective broker. For instance, are they merely selling you a plan, or will they help with the rollout? Will they assist during open enrollment to explain the plan you choose to your employees?
What assistance will you provide? Choosing a health care plan isn't just a one-time transaction; you and your employees have to entrust that provider with your insurance needs on a day-to-day basis. A broker who views helping you choose a plan as a one-and-done deal may not be the best option. If you're not happy with the ongoing services the broker can provide, keep shopping.
Are you ACA-savvy? In the age of the Affordable Care Act, health insurance is no longer simply a benefit that businesses provide to keep their employees happy — it's a legal requirement for almost all organizations, and technical compliance failures could cost your company significant sums in penalties. As such, it's essential that any broker you enlist be familiar with the regulations surrounding the ACA.
If you ask your potential health insurance broker these questions and get a clear understanding of what to expect if and when issues arise, you can be confident you've chosen a trustworthy agent who will help you find the best-fit insurance plan for your company.